Pressure hoses
Pressure hoses, fiber-synthetic reinforced, the inner diameters of 6 to 38 mm. On request, also available oil-resisted (fuel) or for the propane-butane applications. Operating pressure from 10 to 80 Bar. Operating temperature -10 to +50 °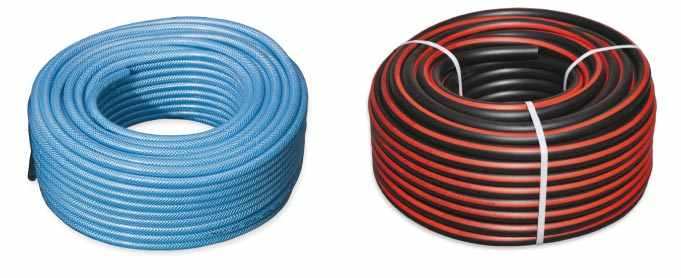 Flexible pump-suction hoses
Flexible pump-suction hoses, reinforced with spiral of hard PVC. They characterized by high flexibility and resistance to most chemicals. The advantage of the hose is not changing flexibility at lower temperatures. Used to sewage transport, sludge, fresh and sea water, feed, chemical solvents, fertilizers and natural manure, pesticides and others. Diameter range: 19-150 mm, temperature range -10 to +60 C.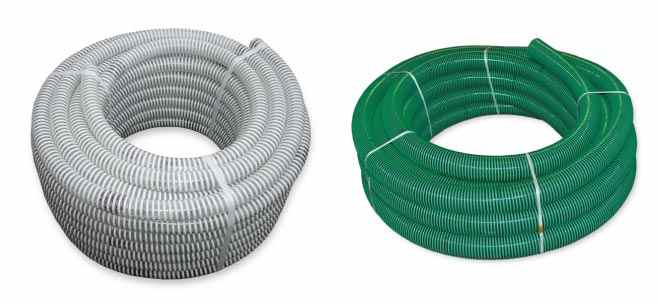 Silicon hoses and profiles
The diameters from 1 to 90 mm, the profiles size to 90 mm.
Conformity certificate for admission to the food industry, on request. Ability to produce the product in 10 basic RAL colours.

Thermoreactable pipes and sleeves
Thermoretractable pipes and sleeves. A wide range of products. Thin and thick sleeves, two-colours as well, with varying degrees of shrinkage. For further information, please contact us directly: biuro@wezepvc.pl